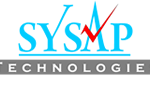 Splunk Administration course
Splunk is a software that enables, and manages search data from any application, server, and network device in no time. Splunk makes machine data reachable, utilizable and helpful to everyone. It's the secure way to examine the enormous streams of machine data produced by technology infrastructure and IT systems —virtual, physical, and in the cloud. A number of corporations around the world use Splunk to scrutinize their end-to-end infrastructures, shun service outages and gain real-time critical insights into client's experience, transactions and key business metrics.
Fill the form & get free demo session
The Splunk training classes at Sysap include an in-depth practical training on how to handle various technical scenarios related to Splunk. As such, the training is a comprehensive hands-on understanding and implementation of Splunk tool which includes features such as Licensing, Indexing, Clustering, Reports and Dashboards. Once you complete Splunk training at Sysap, you will be able to handle all the necessary Splunk Admin and Slunk Developers concepts and cases. Not only this, but also you will be able to make maximum out of Splunk techniques of data visualization and dashboards. The candidate will also learn about how splunk can be used for effective monitoring of the systems and about how it can be used to configure alerts. As a fact of matter, Splunk is a desirable tool for most of the big companies since it makes data analytics simple and accessible and it is highly appreciated for its efficiency in parsing large volumes of machine generated data and in deriving intelligence out of it. This is one of the primary reasons why companies want to deploy Splunk and to hire as many slunk trained professionals as possible. Therefore, this is a good time to learn the Splunk tool for benefit.  
Intended Audience for Splunk Training Course
Splunk Training Course is ideal for IT professionals who wish to enhance their skills as developers and Analysts. The professionals in the following domain should take up Splunk Course:
·         Software Developers, System Administrators, Database Experts, Search Analysts
·         Professionals responsible for IT Operations, IT monitoring and IT Support should undergo Splunk training. Professionals working in Data Center teams can also opt for this course.
·         IT Developers and Analysts who wish to gain knowledge of Splunk development for creating apps and dashboards. 
·         Professionals having Hadoop Admin skills will be highly benefitted from Splunk training.
Course Content
Benefits?
Pre-requisite
Course Content
Building a Simple Splunk Environment
Module 1–Splunk Installation
Module 2 – License Management
Module 3 – Getting Data in
Building a Basic Production Environment
Module 5 – Splunk Configuration Files
Module 6 – Universal Forwarder
Module 7 – Forwarder Management
Module 8 – Monitor Inputs
Module 9 – Network Inputs
Module 10 – Scripted and Modular Inputs
Module 11 – Windows Inputs
Module 12 – Fine-tuning Inputs
Managing Indexes and Users
Module 13 – Splunk Indexes
Module 14 – Index Maintenance and Optimization
Module 15 – Users, Roles, and Authentication
Module 16 – Parsing Phase and Data Preview
Module 17 – Manipulating Raw Data
Module 18 – Field Extraction
Scaling Searches and Monitoring
Module 19 – Distributed Search
Module 20 – Search Performance Tuning
Module 21 – Implementation issues in large-scale deployment
            Module 22 – Distributed Management Console
Benefits?
Pre-requisite
FINDING SOMETHING INTERESTING ?
Get Your Free Demo Session