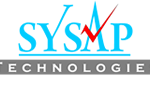 Certified Ethical Hacker (C|EH)
Certified Ethical Hacker CEH v12 will teach you the latest commercial-grade hacking tools, techniques, and methodologies used by hackers and information security professionals to lawfully hack an organization.
Fill the form & get free demo session
Certified Ethical Hacker (CEH)
A Certified Ethical Hacker is a skilled professional who understands and knows how to look for weaknesses and vulnerabilities in target systems and uses the same knowledge and tools as a malicious hacker, but in a lawful and legitimate manner to assess the security posture of a target system(s). The CEH credential certifies individuals in the specific network security discipline of Ethical Hacking from a vendor-neutral perspective.
The Purpose of the CEH credential is to:
The Most Comprehensive Ethical Hacking Course in the World
This is the worlds most advanced certified ethical hacking course with 20 of the most current security domains any individual will ever want to know when they are planning to beef up the information security posture of their organization. In 20 comprehensive modules, the course covers 340 attack technologies, commonly used by hackers.
Our security experts have designed over 140 labs which mimic real time scenarios in the course to help you "live" through an attack as if it were real and provide you with access to over 2200 commonly used hacking tools to immerse you into the hacker world.
As "a picture tells a thousand words", our developers have all this and more for you in over 1685 graphically rich, specially designed slides to help you grasp complex security concepts in depth which will be presented to you in a 5 day hands on class by our Certified EC-Council Instructor.
The goal of this course is to help you master an ethical hacking methodology that can be used in a penetration testing or ethical hacking situation. You walk out the door with ethical hacking skills that are highly in demand, as well as the internationally recognized Certified Ethical Hacker certification! This course prepares you for EC-Council Certified Ethical Hacker exam 312-50.
About The Exam
Course Outline
Who Is It For?
Training Options
About The Exam
About The Exam
Number of Questions: 125 Test
Duration: 4 Hours
Test Format: Multiple Choice
Test Delivery: ECC EXAM, VUE
Exam Prefix: 312-50 (ECC EXAM), 312-50 (VUE)
Passing Score:
In order to maintain the high integrity of our certification exams, EC-Council Exams are provided in multiple forms (I.e. different question banks). Each form is carefully analyzed through beta testing with an appropriate sample group under the purview of a committee of subject matter experts that ensure that each of our exams not only has academic rigor but also has real world applicability. We also have a process to determine the difficulty rating of each question. The individual rating then contributes to an overall cut score for each exam form. To ensure each form has equal assessment standards, cut scores are set on a "per exam form" basis. Depending on which exam form is challenged, cut scores can range from 60% to 85%.
Course Outline
Who Is It For?
Training Options
What is New in CEH Version 12 Course
Hacking Challenges On Steroids
24 incredible challenges across 4 levels of complexity that covers 18 attack vectors, including the OWASP Top 10
File less malware, targeted ransomware, Web API threats and Web Shell
NFS, Telnet, SMB, FTP, TFTP, IPV6, BGP enumeration techniques
Malware Reverse Engineering
Static And Dynamic Malware Analysis
Container technology, Docker, Kubernetes, Serverless Computing, Cloud Hacking Methodology
Web API, webhooks and web shells concepts, Web API hacking & Security
ICS, SCADA, PLC; HMI based attacks, Side-Channel attacks
WPA3 Encryption and cracking
The Certified Ethical Hacking training course will significantly benefit security officers, auditors, security professionals, site administrators, and anyone who is concerned about the integrity of the network infrastructure. 
Download Brochure And Outline
FREQUENTLY ASKED QUESTIONS