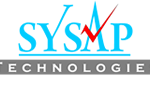 Certified Threat Intelligence Analyst (C|TIA)
Certified Threat Intelligence Analyst (C|TIA) is designed and developed in collaboration with cybersecurity and threat intelligence experts across the globe to help organizations identify and mitigate business risks by converting unknown internal and external threats into known threats. It is a comprehensive, specialist-level program that teaches a structured approach for building effective threat intelligence.
Fill the form & get free demo session
Certified Threat Intelligence Analyst (C|TIA)
This is the worlds most advanced certified ethical hacking course with 20 of the most current security domains any individual will ever want to know when they are planning to beef up the information security posture of their organization. In 20 comprehensive modules, the course covers 340 attack technologies, commonly used by hackers.
To enable individuals and organizations with the ability to prepare and run a threat intelligence program that allows 'evidence-based knowledge' and provides 'actionable advice' about 'existing and unknown threats'.
To ensure that organizations have predictive capabilities rather than just proactive measures beyond active defense mechanism.
To empower information security professionals with the skills to develop a professional, systematic, and repeatable real-life threat intelligence program.
To differentiate threat intelligence professionals from other information security professionals.
For individuals: To provide an invaluable ability of structured threat intelligence to enhance skills and boost their employability.
Get all CT|IA course module
C|TIA is an essential program for those who deal with cyber threats on a daily basis. Organizations today demand a professional-level cybersecurity threat intelligence analyst who can extract the intelligence from data by implementing various advanced strategies.
Course Outline
Who Is It For?
About the Exam
Course Outline
Introduction to Threat Intelligence
Cyber Threats and Kill Chain Methodology
Requirements, Planning, Direction, and Review
Data Collection and Processing
Data Analysis
Intelligence Reporting and Dissemination
Who Is It For?
About the Exam
Why Become a Certified Threat Intelligence Analyst?
C|TIA is built in complaince with JTA listed under 'Analyze' category of NICE 2.0
The program is based on a rigorous Job Task Analysis (JTA) of the job roles involved in the field of threat intelligence.
The Credential Helps Increase Employability
This program provides the necessary knowledge to start a career/ enhance your skills as a Threat Intelligence Analyst, thereby increasing your employability
The Training Program Is Developed by SMEs
It is designed and developed by subject matter experts from all across the globe to ensure the content matches what is needed by the job market.
It Follows a Detect, Respond, Defeat Methodology
It provides the best practices to detect, respond, and defeat focused threats which helps improve the organizational security posture
C|TIA Is a Holistic Approach to Threat Intelligence
It is a method-driven program that uses a holistic approach, covering concepts from planning the threat intelligence project to building a report to disseminating threat intelligence.
It Helps Professionals Combat Cyber Threats
C|TIA is a highly essential program for those who deal with cyber threats.
FINDING SOMETHING INTERESTING ?
Get Your Free Demo Session