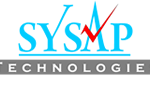 Linux System Admin Certification
The Linux Foundation Certified System Administrator (LFCS) certification is ideal for candidates early in their Linux system administration or open source career. The exam consists of performance-based items that simulate on-the-job tasks and scenarios faced by sysadmins in the real world. Obtaining certification allows individuals to validate their skills to prospective employers, which is particularly valuable if you have little on-the-job experience.
Fill the form & get free demo session
This course covers all the topics of "Linux Essentials" and " Linux System Administration". On completion of this course, the candidate can appear for RHCT Certification Lab Exam.
Those who are taking first steps into using LINUX and want to achieve expertise in Linux System Administration by obtaining RHCT certification.
User-level experience with any computer system, including: use of mouse, use of menus and use of any graphical user interface.
On completion of this course, the candidate can appear for the RHCT Exam, a realistic performance-based lab exam that tests his/her actual ability to install, configure, and attach a new Linux system to an existing production network.
MOUNTING FLOPPY, CDS AND USB MEDIA INSTALLATION
FINDING SOMETHING INTERESTING ?
Get Your Free Demo Session