Sysap Technologies is a committed and well-recognized provider of Training & solutions in the field of IT Security and Ethical Hacking and Networking Communication. We strive for perfection in whatever we do by providing high quality products and solutions for our customers. Our emphasis on hands-on practical training definitely gives our clients and students an edge to grow rapidly and advance professionally in their respective career(s).Our main Activity is providing high end training in Information Security and Networking, Ethical hacking and got expertise in covering Black Hat level topics like exploit development, reverse-engineering,penetration-testing-etc.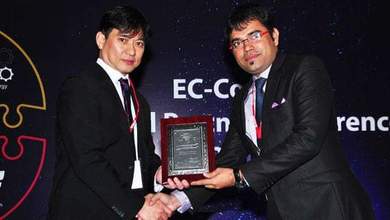 We also conduct research in the field of IT security and Ethical Hacking. We have a brilliant technical team providing experts Training in exploit development, Ethical hacking, networking, penetration testing and security. We understand the importance of your valuable time and hence offer flexible training solutions as per your convenience through our various delivery channels such as Classroom sessions, corporate trainings, Live & Virtual-trainings.
Sysap Technologies is based on Pune. Our vision is to be a leading global provider of end-to-end information security Training & Solutions provider at economical costs. We deeply understand the needs of today's IT professionals and are best positioned to offer world class training. Our wide range of security specific classes helps a diverse group of customers get the training they need and deserve. Sysap technologies are different to other IT security training providers, in terms of its real-time and project-based curriculum, industry-specific course content, state-of-art infrastructure, and complete placement guidance. Notably, we re-work and revise our course contents, and create avenues to train and equip our students for actual work situation with the industry. Our real-time projects ensure that students have a high level of proficiency in technologies, and are job-ready once they are with the corporate. The primary focus at Sysap Technologies is to bridge the gap between industry requirements and students' skill set. This is achieved by following a highly application oriented, participative style of training. So, it is only after understanding the quality and skilled workforce requirements of the industry.
We employ the best minds in handling classes, and later utilize the most experienced hands in offering exposure to the students on how the technology actually works, and its applications. To realize this, Sysap technologies has provided quality infrastructure and advanced lab facilities. We conduct corporate IT Security, Ethical hacking Training either at the industry premises or at our own Institute. Notable is our committed professionalism and high level of preparedness to help the industry in-house team to work on IT Security Projects.
Vision Of Sysap Technologies
Globally make 'Life-Easier' by innovation, technology and education in multi disciplinary fields by maintaining high standards of quality.
Mission Of Sysap Technologies
Create a platform to constantly drive technology education to make life easier, leading to a technology-aware country. We are constantly striving to create value for money for our customers by providing world-class training and end-to-end networking and security solutions on time. We have a strong and focused vision of building a firm foundation on networking expertise, leading-edge infrastructure, cutting-edge training tools, and above all, our expert technology trainers. All this while meeting and exceeding the expectations of all our associates. We also believe that our mission becomes possible only through deliberate & sustained commitment to innovation. We are pleased and proud to have a team of enthusiastic and creative professionals who are ever willing to learn and teach. 
Fill the form to get your free demo session.
We assure our customers the highest possible quality standards in training:
Our Executive team comprises of a mix of professionals in Engineering, Management and operations with IT Security & Networking industry specialization. Our leadership team brings in a vast experience of operating in a cross cultural environment across the world. We believe in our employees being our strategic assets and our most important Partner. We, at sysap thereby have a commitment to reward performance and promote a feeling of collective leadership and shared responsibility.
Sysap has an in-house education & training facility for building skills and expertise of people. The integrated HR Policy is in place for attracting potential employees and retaining the existing employees. Our Quality group works closely with project delivery groups to ensure that there is consistency, continuity and predictability in project deliveries to clients. 
FINDING SOMETHING INTERESTING ?
Get your Free Demo Session