SYASAP Technologies Cisco Certified Network Associate (CCNA) Training in Pune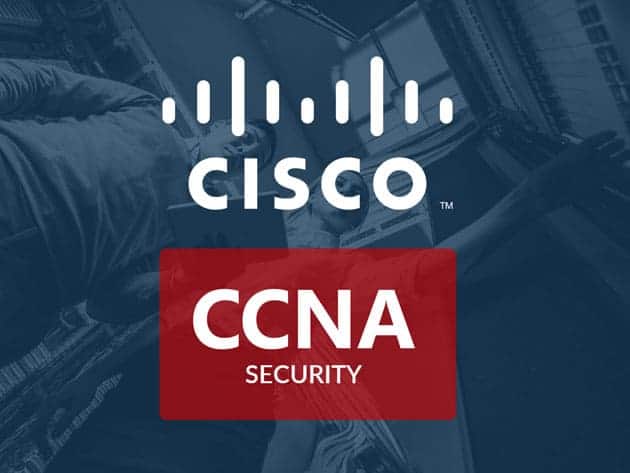 One certification that is sought after in the computer networking industry is the CCNA certification from Cisco. The simple reason is that it shows your in-depth working knowledge of the networking fundamentals. As an IT professional certified from Cisco, it reflects your experience and expertise in networking in a wide array of the computing environment. CCNA Training in Pune brings to you a firm and practical understanding of ethernet, internet, Cisco IOS, device configurations, security concepts and more.
Cisco's certification holds a high value in the professional circles as a credential that speaks highly of your worth as a computer networking professional. The CCNA institute in Pune trains you on a wide range of topics like installation, operating and troubleshooting of routed LAN, WAN, switches, other related hardware devices and networks.
Cisco is a company that is considered a benchmark in the world. It manufactures and sells networking equipment and is known for its pioneer work. CCNA course in Pune will provide you with theoretical learning and practical exposure in automation, software-managed networking and network programming. The best CCNA training institute in Pune will adequately prepare you to prepare for the 200-301 CCNA exam, and upon successful completion, you will become a CCNA qualified professional.
The CCNA training institute in Pune offers a comprehensive learning opportunity for you with a strong focus on networking, security and all its related aspects with an international standard curriculum. The Cisco certification courses in Pune are the perfect choice for working professionals or young graduates interested in a career in the IT industry.
The course is not restricted to the current scenario but includes the dynamic networking industry's future trends. The CCNA Training in Pune will reinforce the candidate's existing understanding and updates you with the latest developments and technological advancement in the IT networking field. Operating as a centre of excellence, the regularly updated curriculum is backed by the state-of-the-art labs and experienced pool of instructors. All our instructors are the handpicked industry professionals who are experts in theoretical aspects and well-versed in the exam's practical components.
While one may find numerous CCNA courses in Pune, what truly stands us apart is our pedagogy and the practical exposure we provide to our students through workshops, seminars and live projects. Therefore, each topic is first taught theoretically followed by sufficient project work and real-life exposure. It leads to developing a well-rounded approach towards networking and makes them qualify the certification and excel in their jobs.
CCNA Training in Pune encompasses a well-devised strategy that adds to the competency and gives you a head start in computer networking. This course's sole objective is to prepare you for the 90-minute CCNA Exam and ensure that you pass out with flying colours. Several mock tests will also be organized, providing you with a first-hand experience of what to expect in the certification exam.
As the best CCNA training institute in Pune, we endeavour to provide the students with all necessary learning, training, and exposure to passing the exam. We have inbuilt flexibility in our CCNA course in Pune to accommodate our students' varied profile requirements and learning style. Moreover, periodic doubt clearing sessions are also organized to further assist the students in preparing for the CCNA Exam. All our efforts focus on ensuring that you need not reattempt the exam and clear it in the first attempt.
FINDING SOMETHING INTERESTING ?
Get Your Free Demo Session
Salient features of the course
Our CCNA training institute in Pune offers the training that brings the convenience of learning at your own pace along with several other features such as:
You can opt from the classroom sessions to the live online classes or even the pre-recorded sessions. The choice is entirely yours as all types are equally beneficial and are instructor-led. Pick the class format that suits you perfectly as you go about pursuing an exciting IT networking career.
The salient feature of our training program is the hands-on learning that we provide to each participant. Ours is the only CCNA institute in Pune that has labs with Cisco routers and switches. These hands-on training sessions will include working on router and switch configurations, VLANs, IP routing and more.
The course for CCNA certification in Pune comes with customized and proprietary study material for all the students. It includes the e-learning material, question bank, ready reckoner and other study material to cover all the networking fundamentals in detail.
It is one vital feature that makes us the best CCNA training institute in Pune. All our instructors are certified from CISCO, ensuring that our students get the best training for their preparation.
Our course comes with the assurance that all our students will successfully clear the certification exam with the required amount of preparation and hard work. The CCNA course fees in Pune comes with the guarantee that if the candidate has the willingness to learn and excel, he will emerge victoriously.
Above all, our course offers an unmatched value for money proposition for the candidates who join our training for CCNA Certification. Our CCNA course fees in Pune include everything that a student needs to qualify the CCNA exam and offers valuable tricks and tips from our experienced instructors.
CCNA Training in Pune prepares on the CCNA Exam pattern. There are seven types of questions that you can expect:
Multiple choice, in which you have to select the correct answer from the options provided to you.

Multiple choice, multiple answers, here the candidate has to select multiple correct answers.

Fill in the banks, in which the candidate has to type the answer.

Testlets, wherein a situation is described, and you need to answer the related questions.

Drag and drop, in which you will dragging and dropping to the correct categories.

Simulated lab scenario: You have to access and configure the devices as asked in the question.

Simple, it is a combination of simulation and testlet type questions. You will have multiple-choice questions based on the information provided.
 However, Cisco reserves the right to change the question patterns without any prior information.
Factors to consider while choosing a CCNA training institute
You are aware that the CCNA jobs in Pune are in plenty; however, it all depends on how well you prepare and the training you join for the exam preparations. No doubt, the candidate's commitment and the hard work that he/she is willing to put in are of prime importance. Ultimately, the CCNA training institute in Pune will have a vital role to play in your success.
Therefore, it is advisable to research, seek recommendations and then take the final decision of enrollment. It will ensure that you make the correct choice and determine your success in the CCNA Certification Exam.
The CCNA course fees in Pune varies from one institute to another as it depends on several factors. It would help if you kept in mind that higher fees do not amount to better training and similarly lesser fees of a training institute do not mean that the training provided will be inferior in any aspect.
Therefore, while looking for a CCNA institute in Pune, you need to be discreet and judicious in your approach. The best CCNA training institute in Pune will consider your success in the CCNA Certification exam as their achievement and will devise the training, the study material and the pedagogy that is supportive of your efforts.
Joining the right CCNA institute in Pune will dictate your chances of success. one should not get carried away with fancy marketing campaigns, advertisements or any discount offers. After all, what is essential is the quality of training you will receive and the level of effort you are willing to put in.
Good luck to you as you move ahead with your ambition of having a bright career in the IT networking industry, in an organization of your choice.
 It's time you made the right choice.
Industry's Most Comprehensive & Practical Program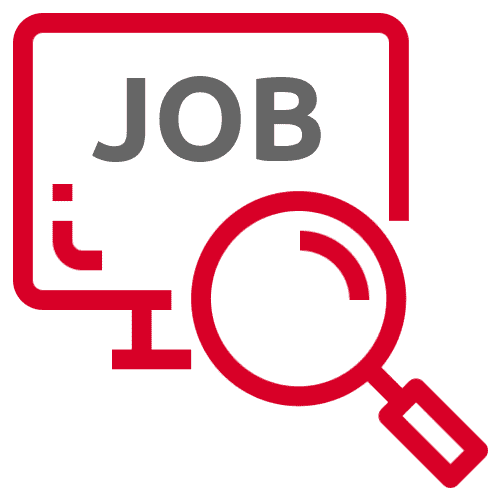 100% Job Assistance
We have collaborations with companies to provide job assistance to our students. Also, we give an opportunity to work with our agency & with our clients.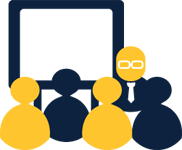 Micro Batch Size
We have a micro-batch size of just 10-15 students. Hence every individual student gets full attention from the trainer.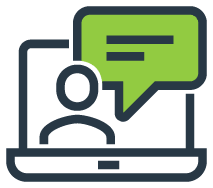 Chance To Work On Live Projects
Our focus is to provide 100% practical knowledge to students & hence we also give chance to students to work on real-time client projects in association with our parent agency.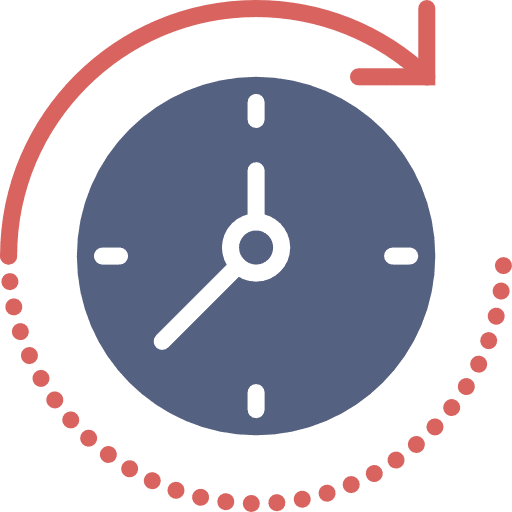 Flexible Batch Timing
We provide flexible batch timings for the students as we understand that every student has a different level of personal & professional commitments.
OUR ACTIVITIES AT SYSAP TECHNOLOGIES
SYSAP Technology is Excellent place to learn security. Enjoyed the learning process. Thank you so much Satish Sir..
I have done Certified Ethical Hacking training and certification from SYSAP technologies Pune. very expert trainers and good faculties .thanks to SYSAP for meeting our expectation.
I have pursed training for CCNA, CEH, AND CHFI from SYSAP the best training institute....Thank you Soo much SATISH SIR AND SUNIL SIR for their guidance and training
It is good faculty and very good learning experience, nice place to learn CEH
They were all very professional and helpful. SYSAP is one of the best institute in Pune for CEH and Cyber Security training.100%placement.
Fill the form to get your free demo session.
In Free Demo Session you will Learn basic aspect of every module