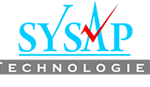 MCSA (Microsoft Certified Solutions Associate)
MCSA (Microsoft Certified Solutions Associate) is a certification program intended for people who seek entry-level jobs in an IT (information technology) environment. MCSA is a prerequisite for more advanced Microsoft certifications.  The MCSA credential supplants the now defunct Microsoft Certified Systems Administrator certification.
Fill the form & get free demo session
Cloud technology is the future. Most of the companies are using cloud to expand their businesses. Multicloud strategy is prominently seen. Businesses are using clouds from multiple different vendors. Mastery on these cloud technology is a key aspect of system admins's growing career.
Earning an MCSA: Windows Server 2016 certification qualifies you for a position as a network or computer systems administrator or as a computer network specialist, and it is the first step on your path to earn Microsoft Azure Certification in future.
RightScale's 2018 State of cloud Report States
What this course can do for you?
 Upon the completion of our MSCA students will know how to:
Installing and Configuring Windows Server in host & Compute Environments
Implementing Storage Solutions
Installing and Configuring Hyper-V
Installing and Configuring Windows Containers
Planning and Implementing a High Availability and Disaster Recovery Solution
Monitoring and Troubleshooting Windows Server 2016
Implement Domain Name System (DNS)
Implement DHCP and IPAM
Implement Network connectivity and Remote Access solutions
Implement Core and Distributed Network Solutions
Implement an Advanced Network Infrastructure 
Installing and Configuring Active Directory Domain Services
Managing & Maintaining AD DS
Creating & Managing Group Policy
Implementing Active Directory Certificate Services
Implementing & Identifying federation and access solutions
FINDING SOMETHING INTERESTING ?
Get Your Free Demo Session