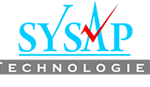 Linux Networking & Administration
Linux is the #1 operating system for web servers, cloud computing, smart phones and consumer electronics. Due to its rapid adoption, there's a shortage of Linux system administrators. According to the 2015 Linux Jobs Report, "the unstoppable Linux job market shows no sign of slowing down." The Linux Foundation has created a career entry training and certification path that is 100% online, highly respected and exceptionally affordable.
Fill the form & get free demo session
This course covers all the topics of "Linux Networking & Security Administration".
Those who has undergone the Training for Linux System Admin and want to achieve expertise in Linux Network and Security Administration.
User-level experience with any computer system, including: use of mouse, use of menus and use of any graphical user interface. Should have undergone the training or have the knowledge of Linux System Admin.
On completion of this course, the candidate can appear for the RHCE Exam, a realistic performance-based lab exam that tests his/her actual ability to: install and configure Linux; understand limitations of hardware; configure networking and file systems; configure the X Window System; configure security, set up common network (IP) services, carry out diagnostics and troubleshooting, and perform essential Linux system administration.
FINDING SOMETHING INTERESTING ?
Get Your Free Demo Session