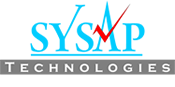 What You'll Learn In This FREE MASTERCLASS ...
DO YOU WANT TO BECOME A Certified Ethical Hacker (CEH)??
ATTEND A FREE MASTERCLASS ON JAN 26, 2019 @ 12 PM
"Accredited by EC-Council"
By the doing this course, You'll get following benefits...
The CEH certification isn't just for penetration testers. This versatile certification is also ideal for IT security and network professionals.
Advance your security career/Jobs
The average salary for professionals with the CEH certification is Rs 367,249 per year. According to data from ITJobsWatch. This increases to Rs. 412,802 per year for Penetration Tester and Senior Penetration Tester roles respectively.
Our training will be theoretical & practical on each topic. We also provide exposure to Live Projects and give assignments to test your skill sets. Sysap is known for providing best ethical hacking course in pune.
By learning how to think like a hacker, you'll be able to take a proactive approach, looking beyond your current security strategies and policies to pinpoint areas that could be vulnerable to cyber criminals.
Start Learning Professional CEH Course Today!
Register for the FREE Masterclass & you'll not regret the time invested with us. We'll share few case studies that will blow your mind.
Looking for the best Ethical Hacking Course in Pune?
Get trained by professional Hackers.
And be job ready with live projects in best class infrastructure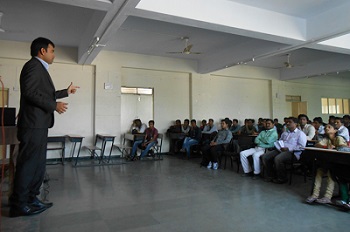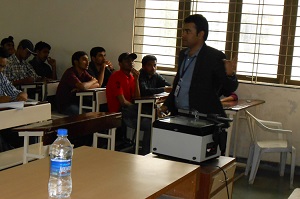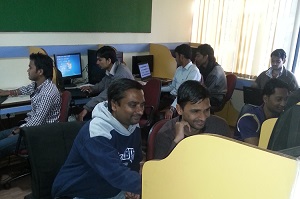 3. Get personal attention
Interested in second opinion? Listen to our students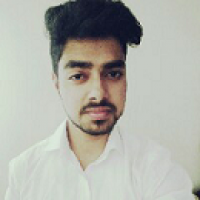 I have completed my CEH Certification for this Institute, Satish sir is very good instructor, and he has a very good experience in Security Domain, the staff at Sysap technologies is very helpful & friendly.
Satish sir is very good instructor ,institute is always helpful with placements and study materials , I got placed in a IT Security domain through their placement service ,overall great experience and very happy with institute management 🙂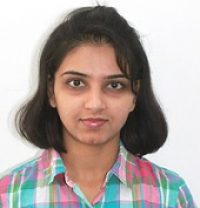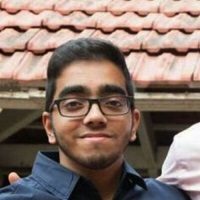 Great place for cyber security related training and certification ie CEH, CHFI & ECSA weekdays as well as weekend batches are a scheduled as requested. They also have batches for System Administration, Networking & Programming.
ATTEND A FREE MASTERCLASS ON JAN 26, 2019 @ 12 PM
Enroll now and get your seat booked !
"CHOOSE YOUR OWN PATH: SWITCH TO A CAREER IN ETHICAL HACKING"
Frequently Asked Questions ...
Q1. Who can join the Professional Ethical Hacking Courses?
Ans. -The Certified Ethical Hacker CEH training course is best suited for:
Network security officers and practitioners
Site administrators
IS/IT specialist, analyst or manager
IS/IT auditor or consultant
IT operations manager
IT security specialist, analyst, manager, architect or administrator
IT security officer, auditor or engineer
Network specialist, analyst, manager, architect, consultant or administrator
Technical support engineer
Senior systems engineer
Systems analyst or administrator
Q2. Why should I learn from SYSAP?  
Ans. – Sysap Technologies is a committed and well-recognized provider of Training & solutions in the field of IT Security and Ethical Hacking and Networking Communication. We strive for perfection in whatever we do by providing high-quality products and solutions for our customers. Our emphasis on hands-on practical training definitely gives our clients and students an edge to grow rapidly and advance professionally in their respective career(s).
Q3. What is the duration of your ethical hacking courses? 
Ans.- Duration of the course depends on the profession and the Course. The duration of the Certified ethical hacking  course  is 2 months. Meanwhile, we run special batches for business owners & students who are quite busy with their schedule, The Duration of the Digital Marketing Course is just one week. 
Q4.  Do I get the job assistance from your institute after the training programme? 
Ans. – Of Course! We provide 100% guaranteed job assistance and placements on successful completion of the training.
Q5.  Do you provide any certificate? 
Ans. – Yes, you will get EC-Council certification on successful completion of the training session.
Q6. What are the payment modes available? 
Ans. – You can Pay us through:
> Cash 
> Online Fund Transfer
> Card Payment 
> Cheque
Q7. Is the Course theoretical or practical? 
Ans.– Our training will be theoretical & practical on each topic. We also provide exposure to Live Projects and give assignments to test your skill sets.
Q8. Who is the trainer & what is his experience?
Ans. -Mr.Sateesh Singh Sr. IT Security Expert and Speaker. Mr.Sateesh is CEI- (EC- Council Certified Instructor) EC-Council certified for CEH – (Certified Ethical Hacker) and CHFI -(Computer Hacking Forensic Investigator), ECSA (EC-Council Certified Security Expert) LPT (License Penetration Tester) He has 10+ years of experience in IT Security domain and has been actively involved in corporate training and many application security projects with different organizations.
Q9.  What is the use of this course to me? 
Ans. – The EC-Council Certified Ethical Hacker course verifies your advanced security skill-sets to thrive in the worldwide information security domain. Many IT departments have made CEH certification a compulsory qualification for security-related posts, making it a go-to certification for security professionals. And CEH-certified professionals typically earn 44 percent higher salaries than their non-certified peers.
The ethical hacking certification course opens up numerous career advancement opportunities, preparing you for a role as a computer network defense (CND) analyst, CND infrastructure support, CND incident responder, CND auditor, forensic analyst, intrusion analyst, security manager, and other related high-profile roles. 
Q10.  What would be the salary for Digital Marketing Professional? 
Ans. – A Certified Ethical Hacker (CEH) earns an average salary of Rs 367,249 per year. Most people with this job move on to other positions after 5 years in this career. Experience strongly influences pay for this job. Is Certified Ethical Hacker (CEH) your job title?
Q11. How much money will I make from Online or as a freelancer? 
Ans.- Online income depends on various factors like what is the subject of your site, who are your target audience and what is the reach of the topic in online etc. In general, you can start making money as soon as you start to solve real-life network & security  problems. Some of our students were able to earn $100-300 from the 2nd month itself.
Q12. We will get any support form you people in the future if I start my business? 
Ans Yes. You can have a direct discussion with our faculty and take his expert advice for your business ideas
Q13. What is the basic skill set required before enrolling me for the course?
Ans. – Basic computer knowledge along with proficiency in surfing the internet will be helpful in pursuing our course.
Q14. Is there any Flexible Timing for working professionals? 
Ans. Yes, we have both weekdays and weekend classes. Not just that we have classes at different timing in the morning, afternoon and evening. We are flexible as per your needs so that you can manage both regular full-time job and class schedules.
Q15. Do you provide any Training Material? 
Ans. – Yes! We Do provide Training Materials in soft copies.
Q16. Where is it located? 
Ans. – Address :
SySap Technologies Head Office Sunny Pride Office No.302 3rd Floor, Above DCC computer mall, Next to Kohinoor Technical Institute, Near "Z" Bridge J.M Road, Pune-411004
We are Certified Cyber Security Professionals !
Enroll Now ! Get free masterclass
Copyright 2019 - Sysap Technologies